Our Company
Our philosophy is to provide above and beyond what is expected. This has served to grow our company with integrity since 1998. It is how we achieve our goal of satisfied customers, repeat business, and client referrals. We provide products and services to businesses and organizations nationwide. Services include training, vulnerability assessments, and ATM lighting and landscape surveys. Our security training videos are used by financial institutions and companies both nationally and internationally to provide training for their employees.
Dodgen Security Consulting, LLC has always believed in these essential truths which guide our business affairs:
Exhibiting honesty and integrity in all dealings
Customizing services for our clients
Achieving results in a timely manner
Responding to clients' needs quickly
Plan
Don't fail to plan. Proper planning is essential in any critical operation. The first step in prevention and survival is a solid plan built on years of experience and wisdom. Our goal is to provide a sound assessment, skilled guidance, and proven solutions to assist you and your employees in attempting to prevent dangerous situations and a plan to deal with them should they occur.
Prevent
Prevention is better than cure. Although you can't control other people's actions or intentions, there are steps you can take to make yourself and your business a less attractive target for criminals. The relationship you forge with us gives you a partner in prevention. You will be provided with a clear path for improvements and a measurable means of gauging the security of your work environment. Our ongoing training and resources will assist you in keeping your employees educated and safe.
Prevail
Not all crime can be prevented. Planning to prevail can make the difference in life and death. Without a plan to survive, you are certain to simply react to events that occur. Practical experience and proven methods will be utilized to demonstrate how to prevail in the midst of perilous conditions.
Our crime prevention, robbery prevention and response, and workplace violence training are all focused on equipping our clients with tools to avoid and to safely respond to harmful situations.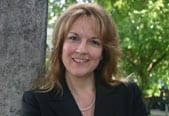 Carol Dodgen is the owner of Dodgen Security Consulting, LLC. Before forming her company, Carol served as the security training officer for Compass Bank and spent several years as an adjunct criminal justice college instructor. She earned her Master's Degree in Criminal Justice and has provided training for over 70,000 corporate, bank, law enforcement, and security personnel over the past 20 years. Carol has earned her CPD (Crime Prevention Through Environmental Design) professional designation, and provides instruction on Crime Prevention, Robbery Prevention and Response, Workplace Violence Prevention and Response, Managing Aggressive Behavior, and Personal Safety. Her video training programs "Robbery: Prepare to Survive" and "Robbery: Plan. Prevent. Prevail." are used by financial institutions across the country to train employees on proper robbery prevention and response procedures.
Carol is a current member and past chapter president of the American Society of Industrial Security (ASIS), a member of the Illuminating Engineering Society of North America (IESNA), the IES Security Lighting Committee, and a board member for the Alabama Women in Business. In 2009, Carol was appointed by the governor to serve on the Alabama Security Regulatory Board. Dodgen Security Consulting Company, LLC is a certified woman-owned business through the State of Alabama.
Eddie Dodgen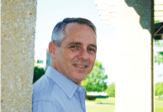 Eddie Dodgen manages and conducts ATM survey projects and risk assessments. Eddie is a retired Alabama State Trooper sergeant, whose specialties included accident reconstruction and emergency response and planning. His years of experience as a post sergeant, special operations platoon sergeant, traffic homicide coordinator, as well as a supervisor in the Alabama National Guard are a benefit for his role in overseeing the ATM inspections and risk assessments. Eddie's detailed diagrams and lighting reports provide financial institutions with an accurate depiction of existing lights at their sites, light levels surrounding the ATM and Night Depository areas, and landscape issues that need to be addressed.